Tiny, cheap, and CUTE!
It is without a doubt that the MIYOO Mini is a diamond in the rough of handhelds.
To have one that resembles a super tiny Gameboy, with an ultra-bright and vibrant screen that runs games up to PlayStation 1? Hell yeah!
That is what we said a few months back. But when we got our batch of September 2022 MIYOO Mini V2 and V3 units, some things were noticeably different.
At its heart, it's the same cute handheld. But with some changes.
First up are the controls. The dpad and the shoulder buttons. The build quality when it comes to these is slightly better, tighter, and not loose.
And then the screen. Putting this next to the older release, it's obvious that the whites are not as bright. The whole display is duller.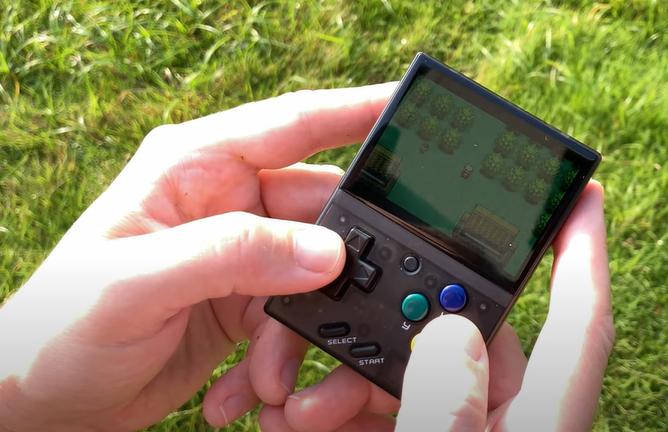 Is that a problem? Not in the slightest. Provided the MIYOO Mini is still in stock, it is STILL a great unit that is sold from the official MIYOO store on aliexpress for under $60.
With OnionOS (free download on GitHub), we can even emulate systems such as the Amiga, and many other emulators not provided with the stock system.
The MIYOO Mini is well worth it, especially if you'd like to sneak in a game of Streets of Rage when you're on the toilet at work.
Pros: Cute, cheap, fits in your pocket
Cons: Limited stock
Rating: 5/5
►Video Review
►Affiliate links
AliExpress (Official Miyoo Mini):
https://s.click.aliexpress.com/e/_DCKkVZ5
AliExpress 2: https://s.click.aliexpress.com/e/_DCaLwkX
AliExpress 3: https://s.click.aliexpress.com/e/_DBZpC0B
Amazon: https://amzn.to/3PCWh9l
Can't find any for sale? This is kinda similar:
https://s.click.aliexpress.com/e/_DnMq01z