Pandora "Short Plank" review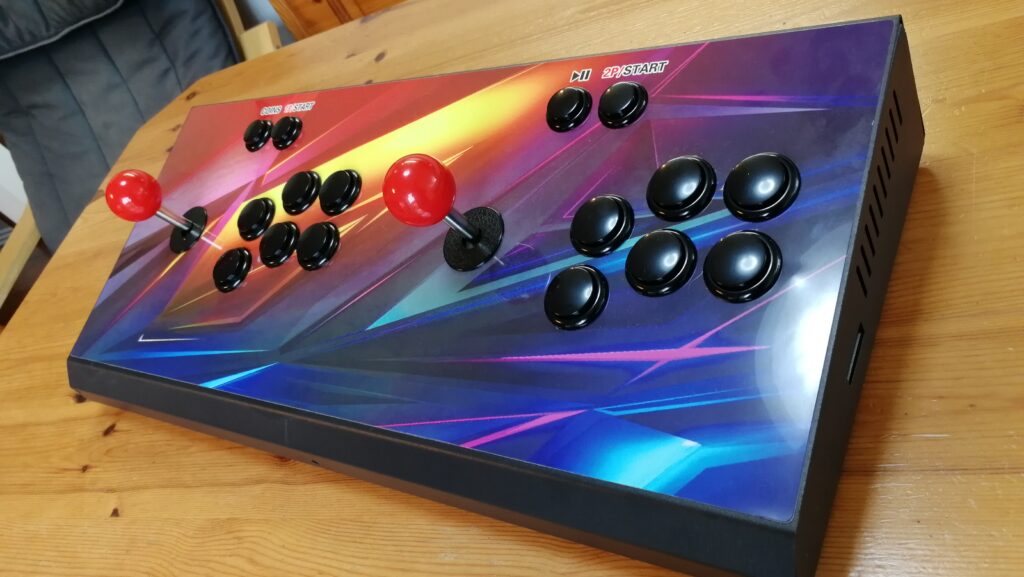 Probably one of the most aesthetically pleasing plates going
These short planks. Are they any good? Yes. Can you balance your drinks on them safely? Uh- not quite! Not this time!
So a quick run-down. The sticks are slightly longer than usual, yet very sturdy. Make sure you take off the sleeve it you purchase the unit. The buttons are Sanwa clones- No clicks… Extremely nice to use.
PG3D 2448 cards currently seem to be becoming extinct. Right now's the time, if any- to get one of these boards!
https://s.click.aliexpress.com/e/_dZnObyl = link for this board
The UK, and other countries are experiencing postal difficulties right now. If this is the case- you can still order an IYO standard style board from SPAIN. The power brick can be used with a standard kettle/PC/monitor cable for power. – https://s.click.aliexpress.com/e/_Bf8OjBa4
Much love y'all!