Super Console X – The new age of Pandora's Box?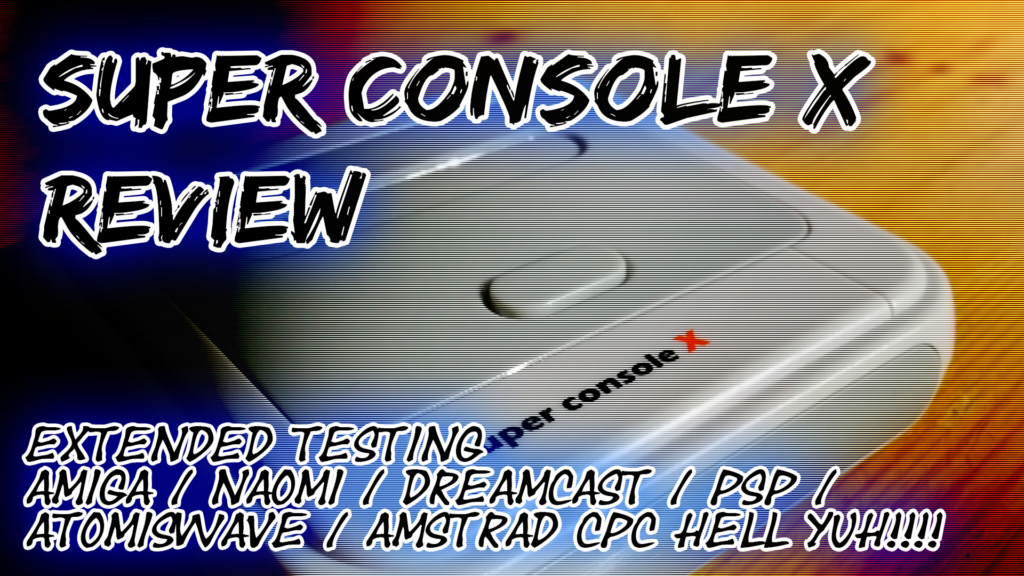 … Yes, and … No.
Unfortunately, it seems that the Chinese sellers wish to sell the cheapest goods at the highest price available- and this product shows.
Super Console X… Looks like a SNES- Should play like the best Shizzin'McNuggets! – Well- Almost! You see, this box is powered by an Amlogic S905M chip- The chip that has almost no information on it online- as it has.. Been renamed! The to-be- S908 chip, but now, the S905X! Duhduhhh!
Thing is, it's OLD, MAN! Old as the hills! Old as …. 4 years? But honestly, that's NOT a bad thing. If it runs well, then it's FINE! Who cares, right!? – Well, advertising it as a new SUPER CONSOLE with the Mali 450, which is riddled with graphic bugs!? Especially if you're already on a PG3D or SAGA system- you KNOW them bugs!
So, what is WITH this? Well… For one, it looks like a Super Nintendo. And, secondly, it has EmuElec as the base system. Linux as a base? Amiberry! AMBIIRRYYER! I mean even though the s905x is at 1.5GHZ, this inclusion alone should raise the eyebrows of any Amiga fan.
Mmmmmm…. Screw this… You know what? Here's a review of the Surper Console X!