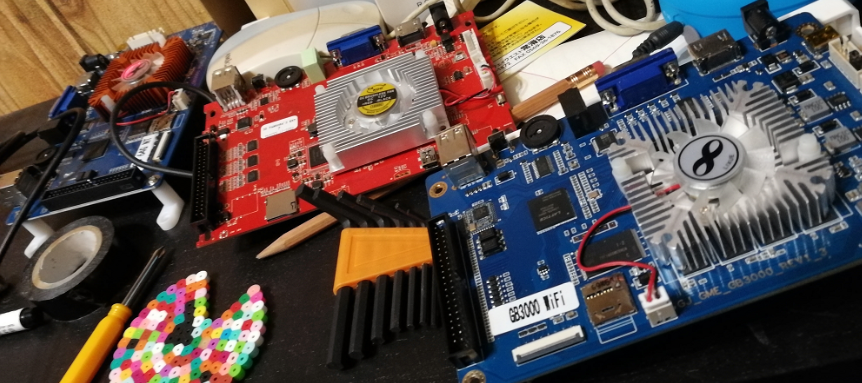 It's been two weeks since Pandory 1.0.7 was released, scanlines are brighter, the sky is bright blue, and the sun feels more and more like a warm potato… In the southern hemisphere. – And you know… I completely forgot to TAP IT HERE ON THE FRICKIN PG3D-HAX.UK SITE!!
(DEEP BREATH…)
Added JB support: – Pandora Games 3D+ 4018 (Current known boards / firmware @ 25 Sept 2020) – Pandora Games 3D 4018 (GB3000 Boards up to firmware 20200217) – Pandora 3D Saga (2650 Games, PSA-S812-001 board, with or without NAND) – 3D Pandora Saga Wifi TV Game Box 3000 – SAGA DIY – Other "Moorechip" Pandora clones (3D Saga/X/Key7/RRTV?/18S?, based on the PSA-S812/GB3000 board) Added : Backup stick for PG3D+ / Saga DIY Added : DIP switch shortcut. P1 Start + button D (MAME & FBA) – Note: PG3D+ only supports compatible MAME titles Added : 3rd aspect ratio for vertical shooters. *Ultimate only* Added : Safe Shutdown. P1 Start & buttons A B C Improved : GPU Speed Up – Now uses Hardware for graphics, more responsive! Improved : MSAA 4x – 3D titles on (PSP etc) Improved : Hue/saturation/contrast *Ultimate only* Fixed : 3D Pandora Saga Wifi TV Game Box 3000/ PSP 2 Player modes (Use PSP Fix) *Ultimate only* Added : Openlauncher (Android) Fixed : Screen rotation issue (PG3D+) Fixed : APK install from other sources (PG3D+) Added : FTP access. Use port 7777 *Ultimate only* Added : Telnet access. Use port 4444 Added : Skin support for PG3D+. Place in /data/config Added : MAME139 configurations: – Chase HQ *chasehq.zip* – SCI (Special Criminal Investigation) *sci.zip* – Lucky n' Wild *luckywld.zip* – Super Chase *superchs.zip* – Power Drift *pdrift.zip* – TMHT Europe (2P) *tmht2p.zip*
Frixin PG3D+, and a wealth of other systems that are now supported by Pandory Tool!
Phew! Makes you wonder what's in store for 1.08, huh? I can assure you we're been dropping subtle hints here and there (how many can you spot? Write your answer down in the comments below!)
We've also been streaming at twitch.tv/teampandory/ – subscribe and join in on the fun- if you have no time, we will upload them on YouTube provided we're not a complete embarrassment.
Or how about a little guide on switching out buttons on the cheap?
Either way, you're probably in a much better position than these poor boards. Here's a moment of silence for all those slain. RIP PG3D #1… And probably my first PG3D+, too 🙁 — Seriously… They're extremely fragile… -Might better off getting some potaytohhh.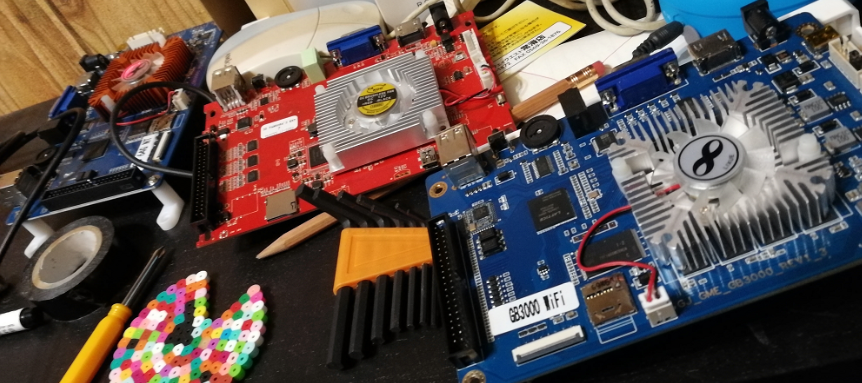 Much love y'all! Tarrah!