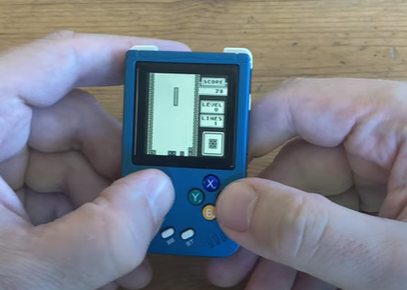 Anbernic RG NANO Review: The novelty handheld
Anbernic with their RG NANO have made an ULTRA portable handheld… I say handheld, but you could balance this on one finger!
The INCREDIBLY small RG NANO is probably the smallest device you can run PS1 games on.
Inside the box, we get a charging cable, manual, handheld, and key chain.
The keychain easily clips onto the corner ring of the RG Nano, so you can clip it onto your belt, bag, or bum bag. Whatever you cool guys wear, I have no idea. I'm still wearing my shorts from 1989.
The inclusion of the keychain shows their confidence that this handheld is quite robust, and believe it or not, we think it can withstand a bit of a beating.
Reason is, the case is made from METAL. Not Iron Maiden, but the heavy stuff that comes out of the ground and gets refined to be worked with.
Holding this thing is not comfortable, but it's doable.
This is for baby hands.
This is a novelty handheld.
The DPAD is squishy, as are the buttons. and we have two shoulder buttons. Not enough for PS1, but we can work with it for most games.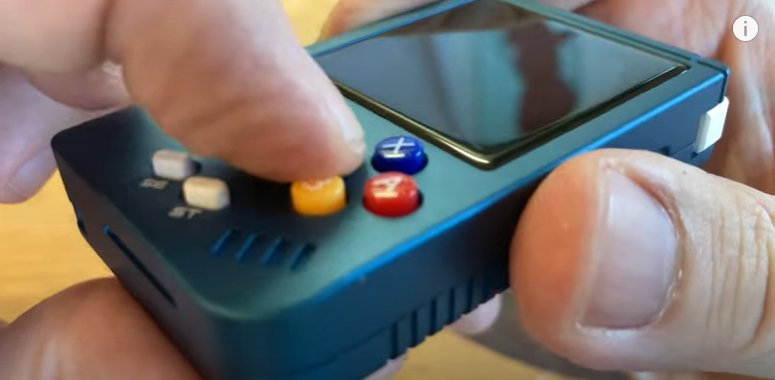 It uses a Linux-based system, similar to the earlier emulator handhelds, and this boots up EXTREMELY fast.
Rather than choose games from an Emulator-Station frontend, you need to load up the emulator first, then we can load up a game of our choice. It's not rocket-science, but it feels far clunkier compared to the recent wave of handhelds that have been released in the past two years.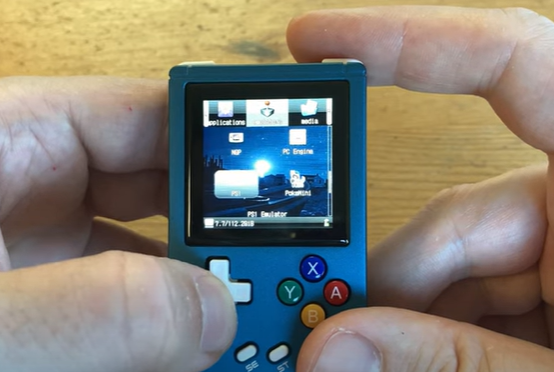 As usual, Anbernic loaded up their non-branded generic MicroSD with Roms. Mostly everything works out of the box, outside that odd MAME game because it's from the wrong romset. No biggie, we can switch games in or out using a PC if need be.
Games run okay enough, but as the handheld is fairly underpowered, some heavier Super Nintendo games may slow down somewhat. It's also pretty awkward to hold, and that small screen- it's a difficult device to actually enjoy.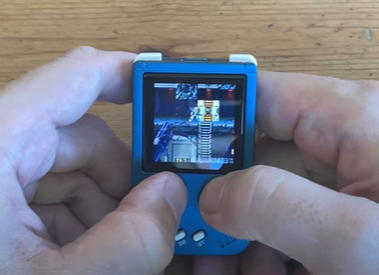 Pros: Durable case, cute, tiny, fast bootup
Cons: Squishy buttons, low spec, clunky software
► Rating:
As a Novelty: 5/5
As a Handheld: 2/5
Overall: 2.5/5
►Where to Buy:
LitNXT: https://www.litnxt.com/?ref=pandory 💥Coupon Code: LITNXT, SAVE10% 💥
AliExpress: https://go.teampandory.com/rgnano
Amazon: https://amzn.to/3O1sDLb
►Alternative Handhelds:
GoRetroid: https://go.teampandory.com/buyretroid3plus
RP3+ / Flip: https://go.teampandory.com/retroid3ali
RG505: https://go.teampandory.com/buyrg505