Retroid Pocket 3+ Written Review
Best handheld for emulation at around $150? This one is EXCEPTIONAL!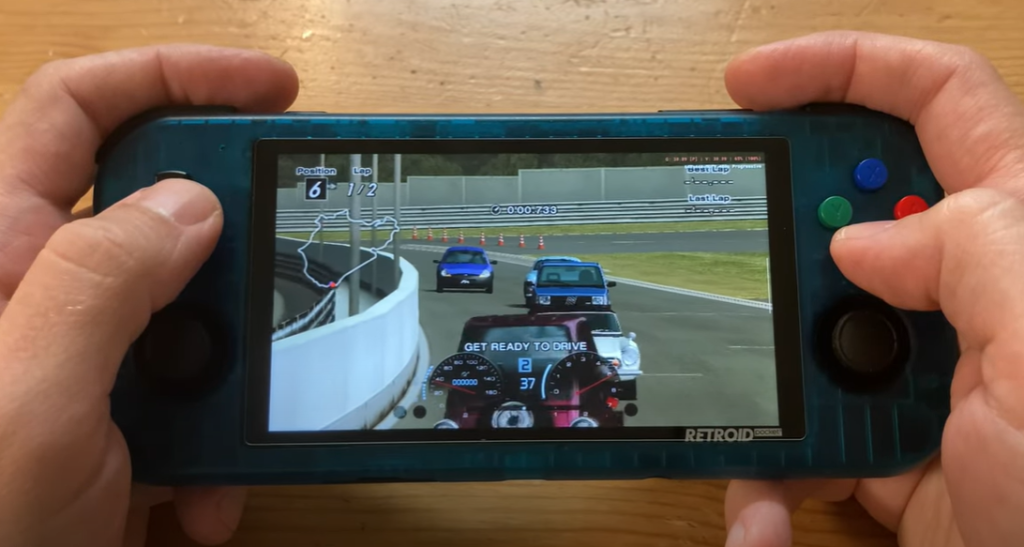 Our Video Review: https://youtu.be/CzZIDDKb8yk
Buy from: https://teampandory.com/buyretroid3plus/
Price: USD $149
Light, pocketable, powerful, Android.
It has been only a few months since the Retroid Pocket 3 was released, and we now already have the Retroid Pocket 3+. We really enjoyed our time with the RP3, but this one is BETTER.
Unboxing the product is a bitter sweet affair. The box is dead gorgeous, but you can see they really did trim the fat as to what was included.
We ordered just as it was announced, and inside was the RP3+ handheld, a screen protector, a USB-C cable, and a very skimpy manual that would make John Luke blush. Okay, maybe not. Nothing could do that.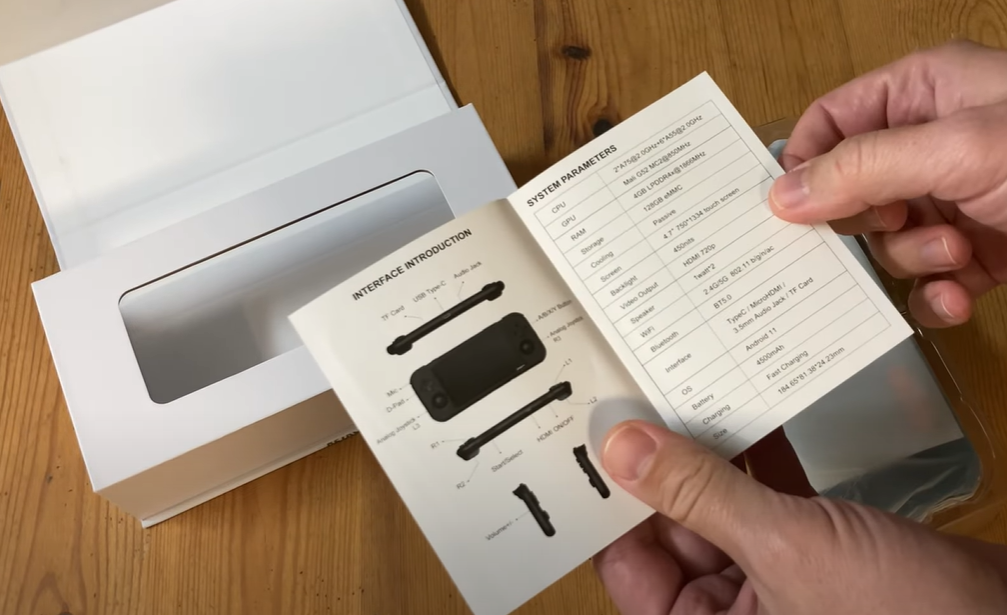 The Retroid Pocket 3 is back with flying colours!
Literally! 8 in all! Add that with different buttons, a larger 4500mAH battery, 128gb internal storage, more memory, and a faster board!
And it's name?
Retroid Pocket 3+ (ooooooh)
It is light, and feels really good in the hands. The combination of stacked shoulder buttons, decent d-pad, and buttons make this a joy to use from young children to adults. The buttons do seem small, and the start and select buttons on the top seem awkward at first, but we quickly got used to them after thirty minutes of play.
On the surface it's very similar to the last model we reviewed a few months back, and that was only let down by some minor issues.
At stock, the unit is clean, and at first boot gives the user the option to install a decent handful of emulators (including Retroarch), and a few Android apps. Some games are available from the get-go, all of which are freeware titles.
For the most part, you will need to add games yourself, either from the Google Store (which is included at stock), or by copying over roms to a microsd card (you'd need to buy one) or the internal storage (128gb!) for use with the supplied emulators.
With it's beefier T618 processor and Mali G52 graphics chip, it gives us the ability to now run most, if not all of our PSP library upscaled to 2 or 3 times resolution, without the need to optimise settings. (note: Some games will go very slow due to issues with PPSSPP. Not the fault of the emulator. Killzone Liberation is a fine example of this)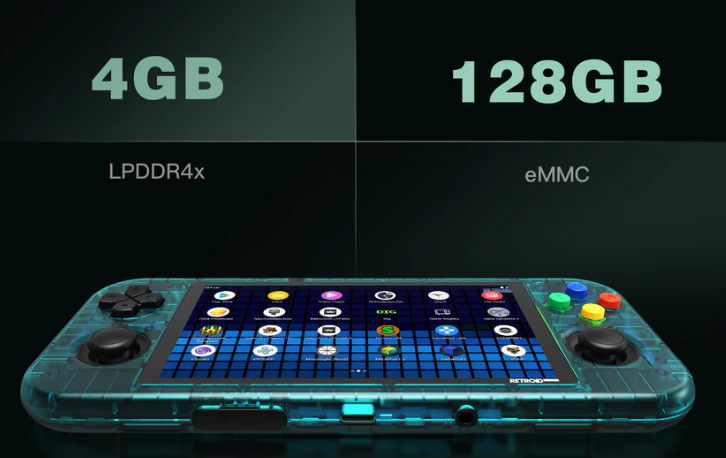 The Retroid Pocket 3+ has none of the graphic bugs previously had in CvS2 (Dreamcast / Naomi), and the Vulkan renderer works very well.
In fact, this handheld ran every system up to PSP and Dreamcast with upscaling. It's a delight to see that we can now buy an new, affordable emulation handheld for PSP games. It's beautiful.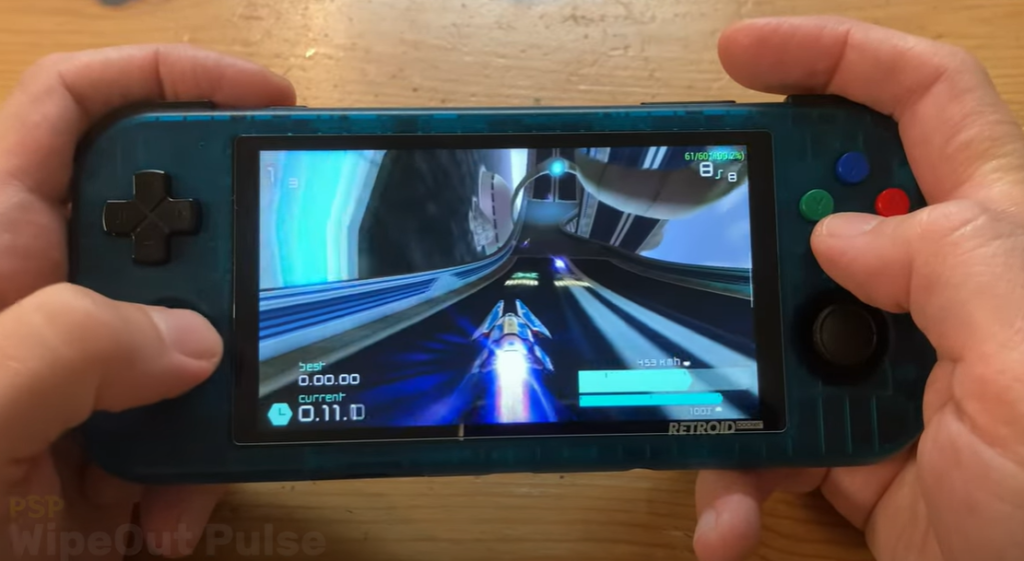 So what can the Retroid Pocket 3+ play?
Moving onto the more difficult systems to run, can this run PlayStation 2, Gamecube, Wii, 3DS, Switch!? Yes…Well kind of. It is what they say "a mixed bag". When it comes to these systems, the performance depends on the titles emulated.
PS2 games like Gradius V, Final Fantasy X, and Tekken 5 run well. Gran Turismo 4, Resident Evil 4 and Dragons Quest VIII have some slowdown (but are playable), and Tekken 4 and Tekken Tag run like absolute garbage.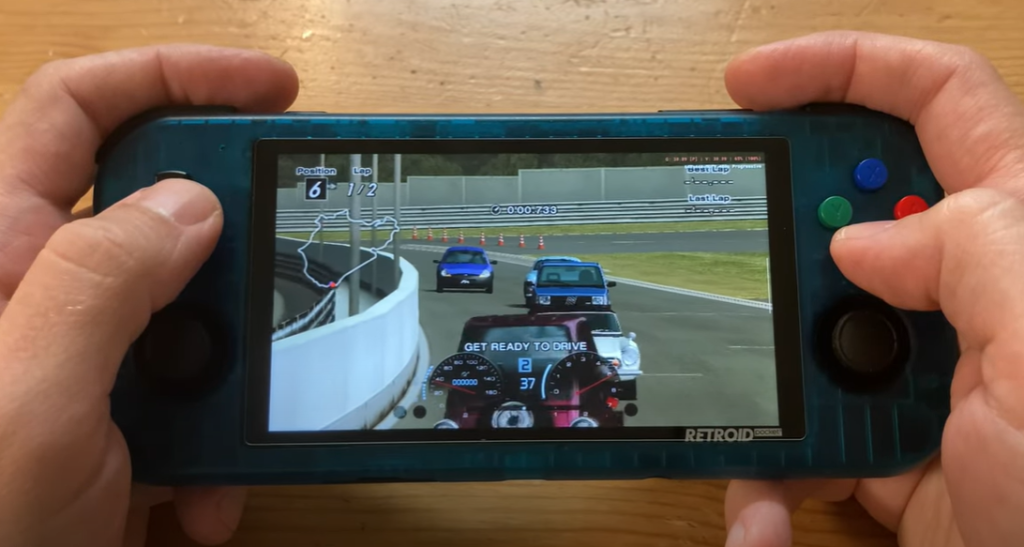 Gamecube and Wii games is the same deal, but again, mostly depends on the game. Mario Kart DD is playable, F-Zero GX runs like butt, and Rhythm Heaven Fever runs AWESOME! Nice to have this excellent title on the go.
Switch? Well, Sonic Mania runs at a solid 60fps, but the emulator is in it's infancy, with support for only a handful of titles.
Much of the speed not only depends on the hardware, but on how well the emulator options have been set up. There are already a few set up guides on YouTube for the Retroid Pocket 3+.
For the games that are out of reach in regards to emulation, Android ports are available. The Grand Theft Auto series has been released, as well as newer games, such as Cuphead and Streets of Rage 4 which can be bought and downloaded from the Google Play Store.
Want more? Use the WiFi, and the RP3+ can handle game-streaming via Steam Link and Moonlight (using your computer), giving us the power to play any AAA game on the crapper.
However, all was not rainbows…
Our unit had one speaker wired up incorrectly. It isn't a fire hazard or anything, it just made the sound tinny and left a gap in the center of the soundstage. Changing the wires over for one speaker did fix this issue, and it certainly is possible- but anyone that has this problem should reach out to Retroid directly.

There have been reports of this issue from other users, and to find out if you have this problem, you can check your stereo speakers with this video on YouTube here: https://youtu.be/2NWazG1T7ps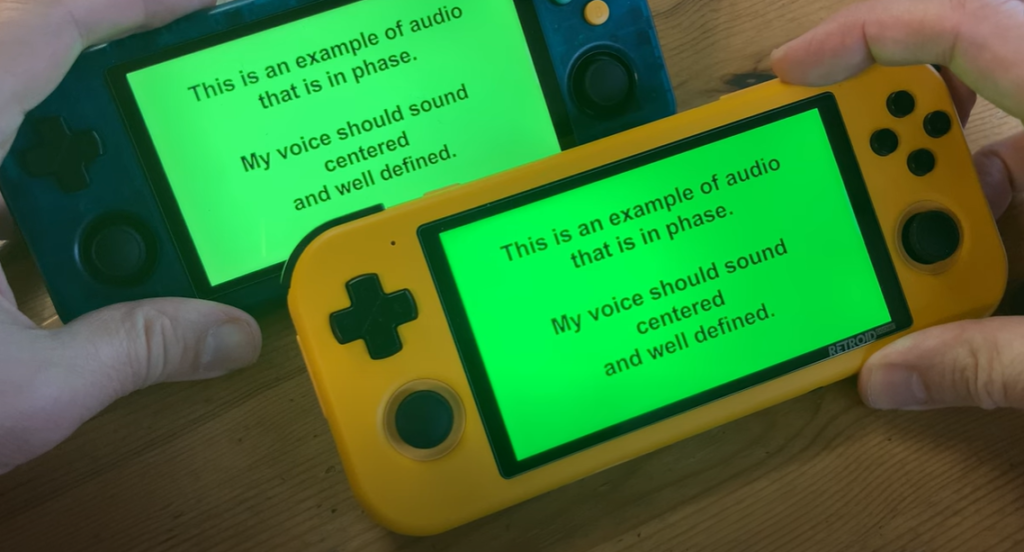 To conclude, the Retroid Pocket 3+ is an extremely decent handheld for the price. It's great to hold, capable of playing a variety of systems, great bang-for-buck, and even fits in your pocket!
Pros: Display, value, battery life, ergonomics, Google Play, Streaming
Cons: QC with speaker wiring
Rating 5/5