Pandora Box 10th Anniversary Review
Is THIS the BEST Pandora Box YET?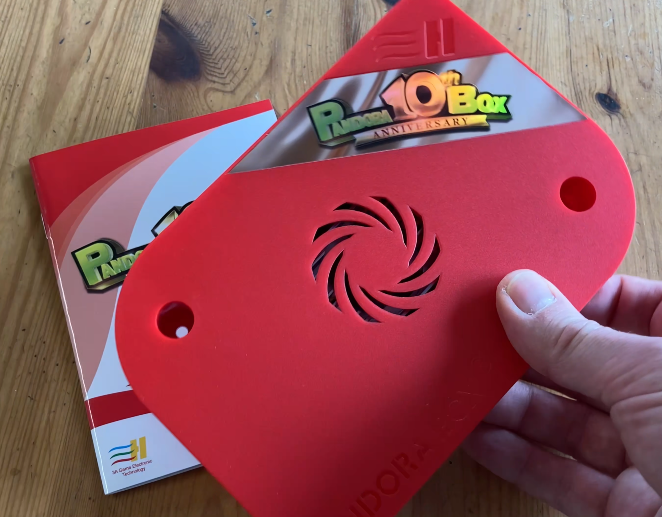 Finally! 3A has released a Pandora Box that DOESN'T disappoint, but it does have its flaws.
It comes in the usual branded "Pandora's Box" box, and you honestly don't get much in the package. Just a box, and a manual. I guess the bubble wrap can be an afternoon's worth of entertainment.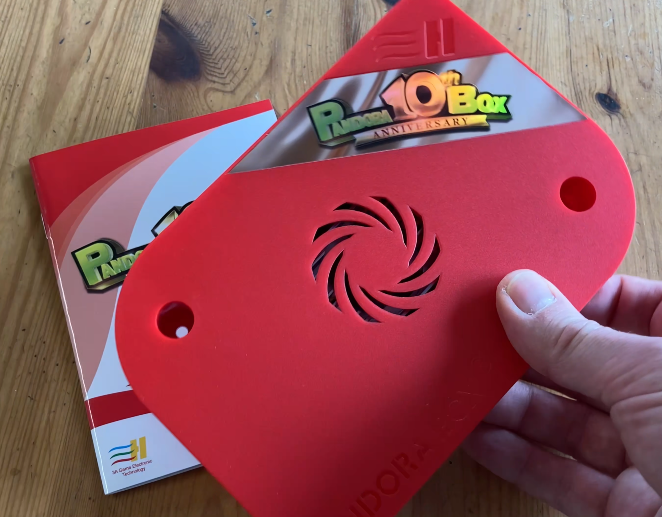 Pandora Box 10th Anniversary Specs
This time they chose to use the Rockchip RK3566 which is found in handheld emulator consoles, such as the Anbernic RG353 range, which we reviewed earlier. This processor can handle Dreamcast games without much issue. The MicroSD is a branded white 64gb Sandisk. It may be a budget microsd, but it's definitely more reliable than unbranded (looking at you, Anbernic) … Just over 5000 games have been included, but 3000 of those are 8 or 16 bit console games.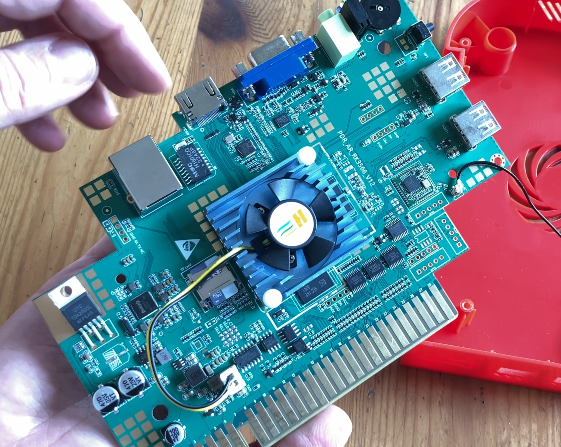 Can Pandora Box 10th Anniversary Work With Old Arcade CGA Cabinets?
The model we got is the Pandora Box 10th Anniversary JAMMA model. All of the power, controls, video, and sound are available directly from the JAMMA edge– perfect for old arcade cabinets. It also includes support for CGA 15khz screens, unlike the Pandora Box EX released in 2021.
There are only 2 USB ports for external controllers, a HDMI port for 720p / 1080p monitors, VGA, and 3.5″ for sound, so this can work on newer cabinets too. As DC input must be done via the JAMMA edge, it can get messy- so it may be easier to go with a FAMILY edition if this is the case. It's very similar just in a different form factor (without CGA support).
When we first plugged this up to an AstroCity via JAMMA, there was no video signal. Holding the settings button in while it boots up will change the output signal, so we had to do that four times until the games list was visible.
Pandora Box 10th Anniversary Games List
The usual games list is similar to any other Pandora Box on the market. Hunt out a game, push a button, then play. There is a search function, and a filter function so we can find whatever we wish to play.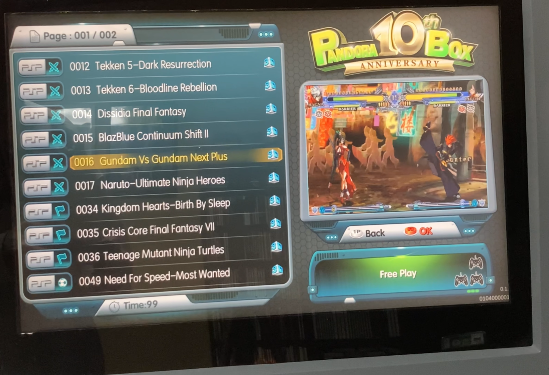 There are new systems added to this one, Dreamcast, Naomi, Atomiswave, N64, and PSP, which look great and are emulated really well. On the flip side, we also have Lynx, and a few older Atari consoles on here that look like absolute gobsh*!@ on an arcade display.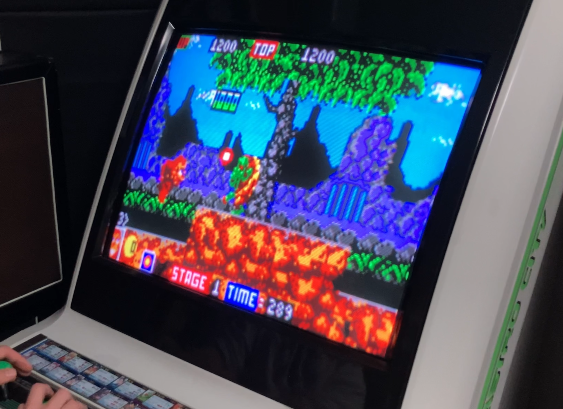 Adding games is a bit of a mystery as 3A seemed to have "forgotten" to add this part to the instructions manual. We have word that they'll be sending out a file so we can add whatever we wish soon.
Can We Change Buttons Binds?
This is where this unit shines. We're impressed to see a way of binding buttons (we have 4 different layouts to alter ourselves), so we can make one for Neogeo, one for Capcom style- and another for Mortal Kombat. Custom bindings can be done on the fly, and are shared with player 1 and player 2 respectively.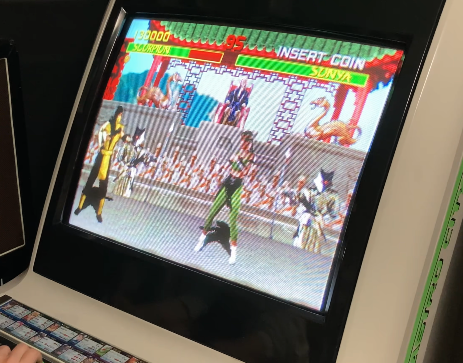 Is Killer Instinct on the Pandora Box 10th Anniversary?
Killer Instinct Arcade is not to be found, but we do have the SNES and N64 versions, in which the buttons are bound correctly. The N64 version doesn't even chug like other systems on the market, and then we have the Dreamcast emulation.
Marvel Vs. Capcom 2 works out of the box without slowdown or graphical glitching, but why bother with console games when you can have the real thing? The Naomi version is also present, as is Capcom Vs. SNK 2 is a BLAST to play on this Pandora Box.
They have used the same emulator as the older Pandora Games 3D, which is around v1.74 or so. It's alright, but we have leg jiggle in Tekken 6 which could be an annoyance for some. We suspect they used this version because they can't compile it themselves as to play 2 player PSP games on the same machine… Yes, you CAN play 2 players Tekken 6 simultaneously on this arcade box!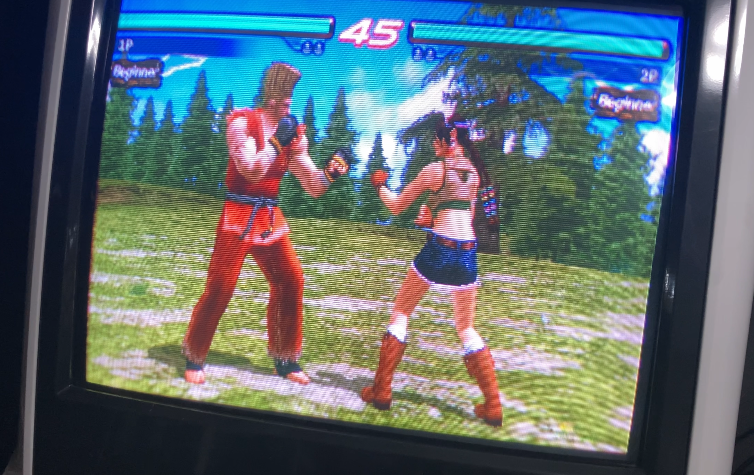 Of course, the main show SHOULD be arcade games, be it of MAME or FBA variety. This box does check these (cough) boxes, and does it quite well when using HDMI or VGA, we even have a way to select ASPECT RATIO in the in-game menu. Having a wide monitor stretch out Wonder Boy is the worst, but luckily we can quickly change it to give the correct 4:3 image.
For all the great things this box does, there are some annoyances.
The legendary 3A Bilinear Blur. There is a slight blur present, which makes playing some games on CGA quite an eyesore… Similar to if you had man-goo in your eyes (erp!?). When playing in 1080p, the blur is less obvious- but 3A really needs to create a solution for this. The older Pandora Box X Games (JAMMA) really nails this and should be seen as a reference for the image they need to shoot for.
Having a search and filter mode is great, and they added ALPHABETIC ORDER? The problem is, it filters out game titles that START with the letter you wish… Nothing else. Now we have a MESS of ALL GAMES UNORDERED that start with the letter F (for example) … 3A REALLY needs to start testing these functions properly.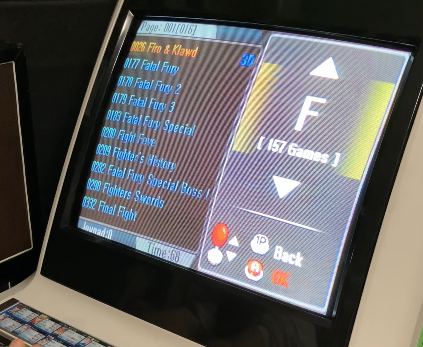 Lastly, fan noise. If you're using a cabinet or inside a busy area, I'm sure it won't be an issue… But yeah, it's not exactly quiet.
This box is by far the best Pandora Box we've had straight from the factory. Once 3A fixes that blur, we FINALLY have the perfect experience.
We can't wait to see how the light guns are, once 3A release finally them.
Pros and Cons of the Pandora Box 10th Anniversary
Pros: CGA, Aspect Ratio Switch, Button Mapping, New Systems, Good hardware
Cons: Blur, buggy filter, not GUN4IR compatible
Where Can I Buy the Pandora Box 10th Anniversary?
► Price: Bought for $92
► Purchase Links (AliExpress)
Family: https://s.click.aliexpress.com/e/_DEpHL7x
JAMMA: https://s.click.aliexpress.com/e/_DlSR1ah
Please check our video review on YouTube @ https://youtu.be/kbGpgHqizrE