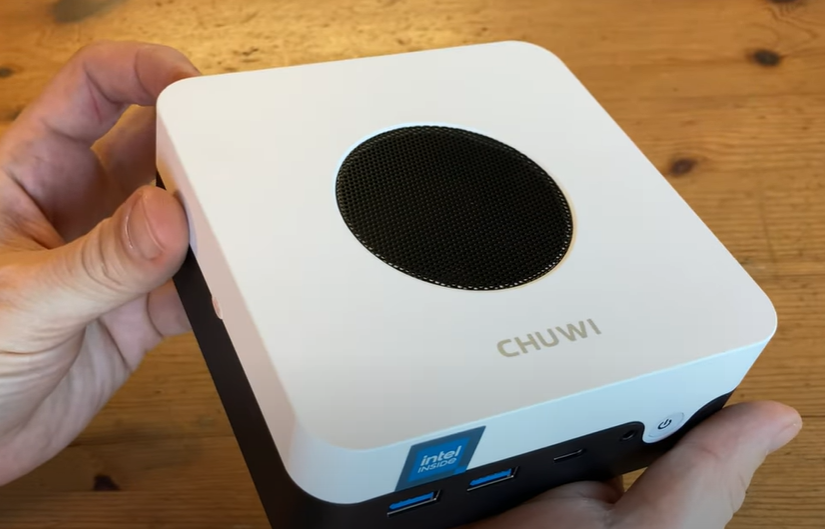 With the Intel N100 processor, 12gb DDR5, and 512gb SSD, this Mini PC is a total steal at $199 RRP.
Chuwi has really been nailing the budget Mini PC and Laptop market recently, and they REALLY know how to deliver to their target audience.
If you're in the market to grab a small mini PC for a family member who doesn't need a computer for AAA gaming or video editing, this is the one to grab.
► Purchase links
Chuwi Website: https://bit.ly/3NcaslN
Amazon: https://amzn.to/3NAffP7
AliExpress: https://go.teampandory.com/larkboxx
► Specs:
CPU: Intel N100 4 Core 4 Thread / Base: 0.8ghz Boost: 3.4ghz
GPU: Intel UHD Graphics Xe 24Eus @ 750MHz
RAM: 12GB LPDDR5 4800MHz
Storage: Internal M.2 512GB SSD 2280
Display Ports: 1x HDMI 2.0 1x Display Port
Ports: 2xLAN (1×2.5Gbps 1x 1Gbps), WiFi 6, Bluetooth 5.2
4 USB-A 3.0, 1 USB-C, 3.5mm audio jack
► Summary: The Chuwi LarkBox X 2023 is cheap, great for office work, online shopping, video streaming, and emulation.
► Pros: Great value, Quiet, Cool, Pretty, Great Family PC and good for emulation
Cons: Won't play heavy 3D games
Rating 5/5
Our video review is available here: https://youtu.be/-OduKHUq5Us
#minipc #chuwi #retrogaming #gaming #budgetpc