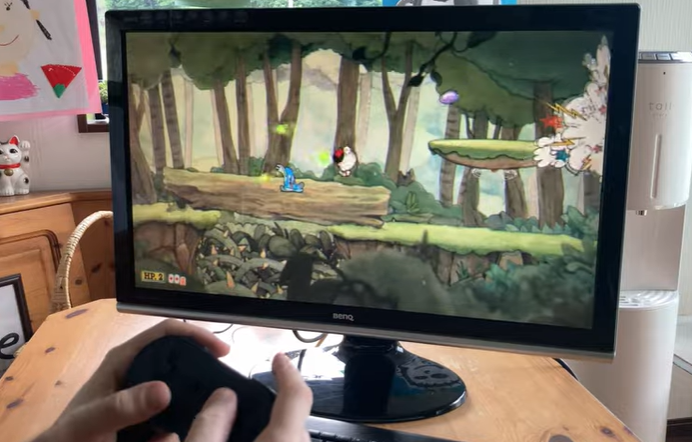 GMKTEC NucBox M2 Review
This mid-tier Mini-PC from GMKTEC with an Intel I7 Processor is AMAZING for emulation!
With an Intel i7-11390H, a quad-core 8-thread CPU that boosts up to 5GHZ, 2 sticks of 16GB DDR4, and a 1TB NVMe drive, this is perfect for usual PC tasks, and also productivity tasks, such as music production, or 1080p video editing.
As always, GMKTEC has presentation at the forefront when opening the box.
Inside, we get the M2 MiniPC, manual, HDMI cable, power adapter, and VESA mount.
► Specs:
CPU: Intel i7-11390H
RAM: 1x16GB DDR4 3200
GPU: Intel Iris Xe Graphics G7 96EUs
OS: Windows 11 Pro 64bit
The GMKTec Nucbox M2 comes with a fully licensed Windows 11 Pro, and we're greeted with the last set of Windows setup screens on the first boot.
After selecting language, region, and privacy options (remember, turn off Skynet and give them false names, folks!), we're in Windows.
On connecting to the internet, Windows activation is completed and then we can use Windows update.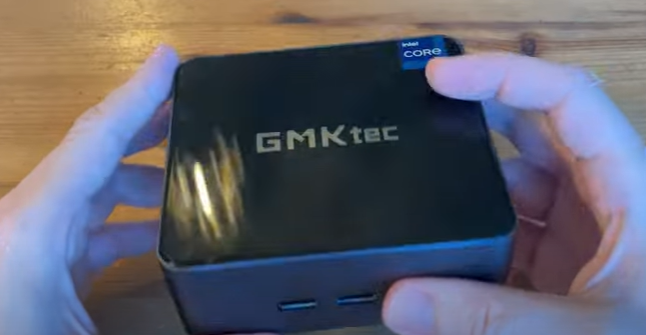 Windows performs exceptionally well, this 5GHz processor eats everything up!
With its fairly large, 1TB PCI3x4 LEXAR NVMe installed, it's quite reasonable to think this system could be used for more than only office tasks, but also to be used as a digital audio workstation.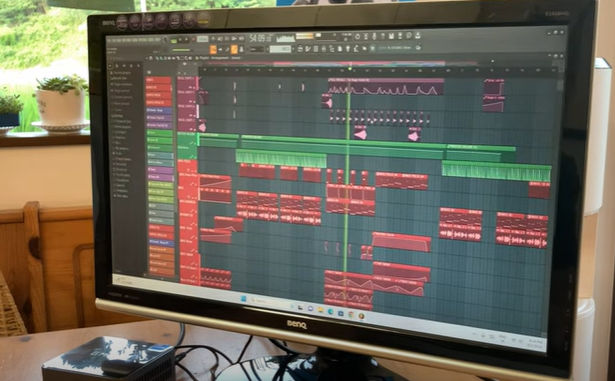 We tested this machine with 1440p video footage on the free version of Davinci Resolve, but it couldn't really hack it, more than likely the lack of hardware acceleration on the GPU could be to blame – maybe a few more cores would help. 1080p editing? Yep, possible with this rig.
If you intend on using this for gaming, then the iGPU will be holding this machine back a little. While gaming IS possible, the 96EUs on the Intel XE iGPU just can't push the latest games out at even 1080p.
Even older games like CSGO and DOTA 2 will need to be pulled back a little to see a decent framerate…
… But this processor is not really built for gaming. It's more for the business sector.
So what other things CAN run on this rig? Something that doesn't require a macho GPU and works better with HIGH CPU CLOCK SPEEDS?
EMULATION!!!
Loading up Batocera, we tested out a large range of machines, and this mini PC pretty much ran them all at full speed… Upscaled PSP, PS2, GameCube, Wii, Wii-U, and AMiGA!
In fact, the only system that didn't run at all on Batocera was PS3. We tested the Windows version of RPS3, and when using the Vulkan renderer, we had around 90% performance, but with graphical glitches. OpenCL? Around 60%
On regular use, the CPU stays around the 60 degrees celcius mark. The fan turns on only when needed, making a fairly quiet system.
The GMKTEC NucBox M2 is priced well and sits in a much overlooked mid-tier area in the mini PC market.
It's a very good PC, especially for Windows use and emulation.
If you're looking to game, look towards the Ryzen alternatives.
Pros: Value, presentation, emulation
Cons: Windows gaming
Rating: 4.5/5
► Purchase links
GMKtec Website: https://go.teampandory.com/gmktec
Amazon: https://amzn.to/3DMdadt
AliExpress: https://go.teampandory.com/gmktecm2
►Our Video Review:
https://youtu.be/OwLeYKRCM4k
►More GMKTEC NucBox M2 Game Tests:
https://youtu.be/ZhfvfeaDs3Y