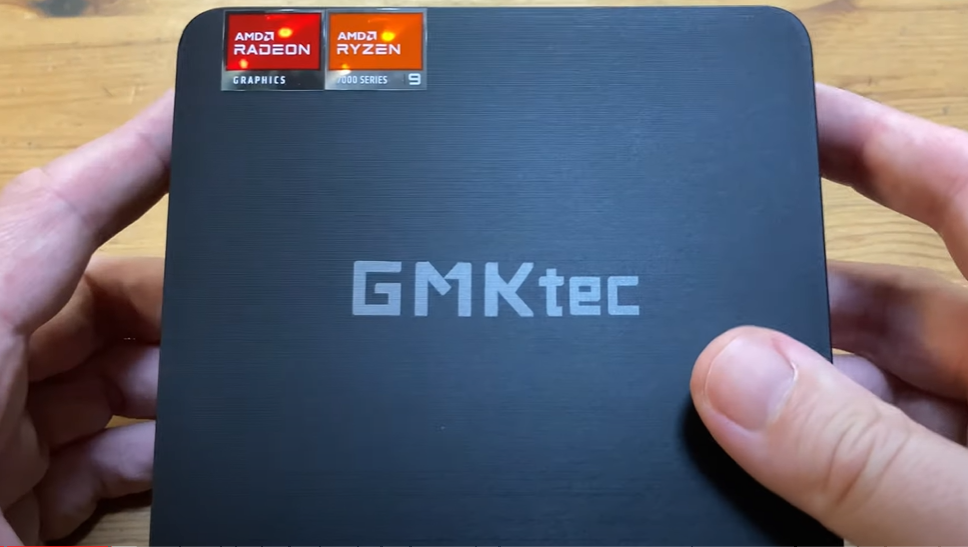 Want a Mini PC with LOTS of power? Check the GMKTEC Nucbox K4 with it's RYZEN 7940HS chip!
As always, GMKTEC does well when it comes to presentation. They've yet to lower their standards and every release looks like a premium product.
Inside the box, we get the GMKTEC Nucbox K4 Mini PC, manual, VESA mount, HDMI cable, and power adapter.
►Specs
CPU: AMD Ryzen 9 7940HS / 8 Core 16 Thread / Base 4Ghz Boost 5.2Ghz
RAM: 2x16GB Of Crucial DDR5-5600 running in Quad Channel
GPU: AMD Radeon 780M / 12 Core at 2800Mhz
Storage: Lexar 1tb NVMe PCIe4.0
OS: Windows 11 Pro 64bit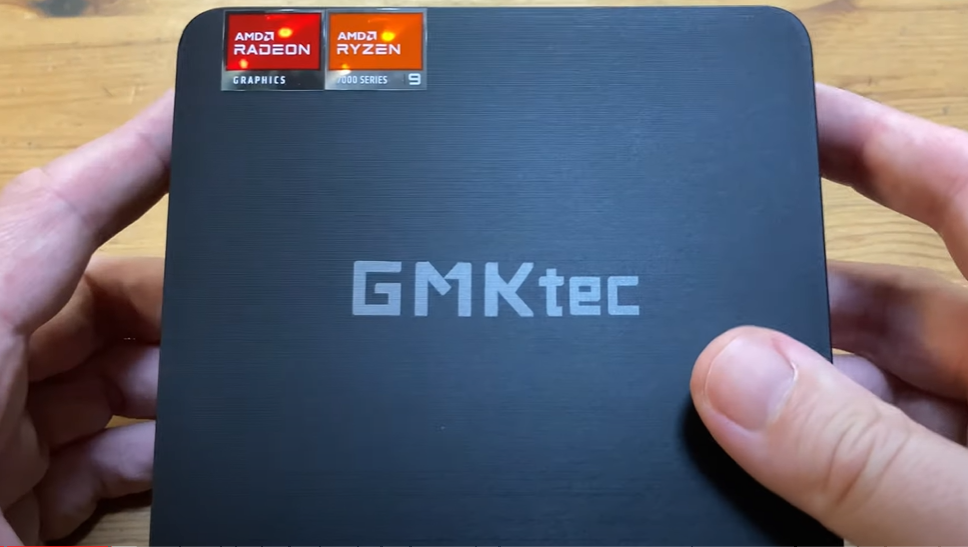 Turning it on for the first time, we're greeted with the Windows 11 Pro setup screens.
After deciding our language, country, and tracking options, our system will boot up to the regular Windows screen we all know (and love?).
Windows activates automatically when connecting the the internet for the first time, and then we can use Windows Update to get the latest versions.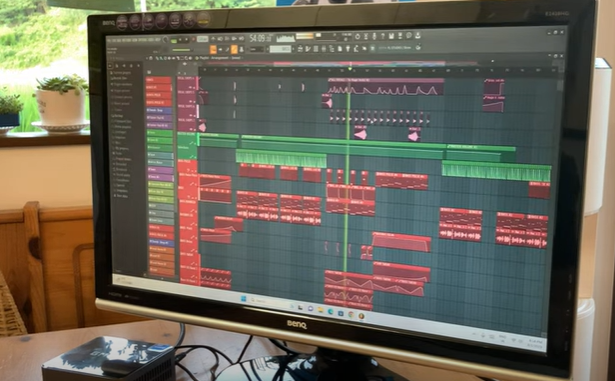 One thing to note is to NOT remove the graphics driver. We had issues when we uninstalled, and found it difficult to put a new driver set back on, however, GMKTEC has all the tools available on their website to fix things, if something goes wrong.
UPDATE: Since we made our review, we're very happy to mention that we CAN update now with the Radeon software… Yippee!
The Windows experience is awesome!
Office, internet browsing, 4K streaming (AV1 decoder is available for this chipset), and we even tried production software like FLSTUDIO, BLENDER, and the free version of DAVINCI REAPER… And WOW! – Finally we have a Mini-PC that gives my main computer (Ryzen 3950X / Radeon RX6700 XT) decent competition.
Actually, even with 8 cores and 16 threads, it BEATS my 3950X in many benchmarks, even in multithreaded tasks.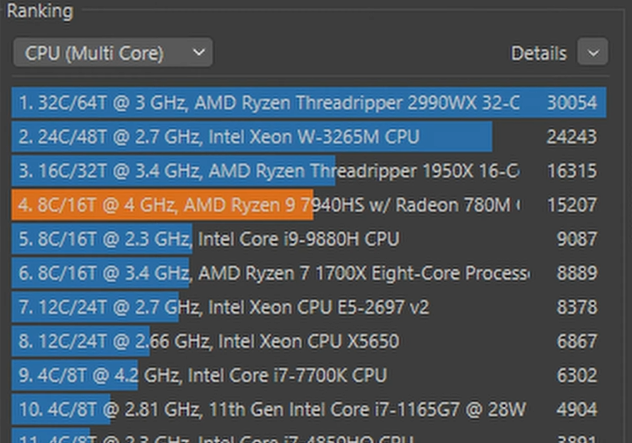 Is the onboard Radeon 780M any good?
It won't be pushing out the same beef as the Radeon RX6700XT, but considering this whole mini PC is the same price as a GPU nowadays, it's surprising to see that the 780M in this system can give a decent 1080p experience, even in recent titles, like Death Stranding we can get around 40fps. If we need a bit more pep, we always have FSR2 that can speed things up, and even FSR3 is on the horizon. Saying that some games can run REALLY well. For example, Tekken 7 in 4K gets a full 60FPS on medium settings.
Wondering about emulation? Well, every system we tried worked a treat! And that includes PS2, PS3, Wii-u, Amiga, and a LOT more! These were all tested using Batocera, which also loaded up without issue.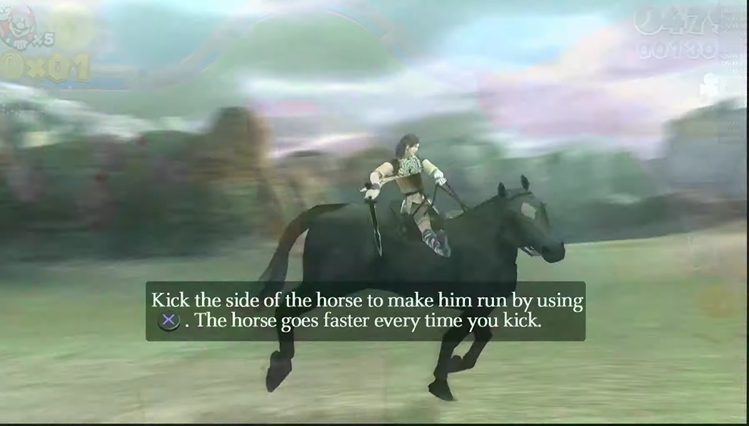 So where does this system fail?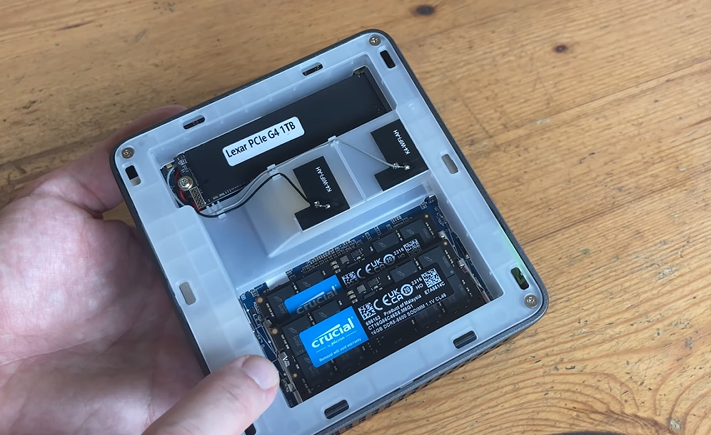 Opening up the top of the case, we can see that the dual channel DDR5 memory and NVMe storage stick share an area where heat simply cannot escape. You could essentially leave your case open, but we'd have liked an extractor fan with some vents in this area. Hopefully, GMKTEC can learn and find a solution to this in their next release.
Saying that, if we don't ramp up settings to max in heavy games, this Mini PC is fine.
►Pros and Cons
Pros: POWERFUL, emulation, productivity, size, value
Cons: Thermals
Rating: 4.5/5
►Purchase links
GMKtec Website: https://go.teampandory.com/gmktec
Amazon: 1tb: https://amzn.to/3QLYwdT 2tb: https://amzn.to/47JPnZd
AliExpress: https://go.teampandory.com/gmkteck4