Which pads work on my Pandora's Box?!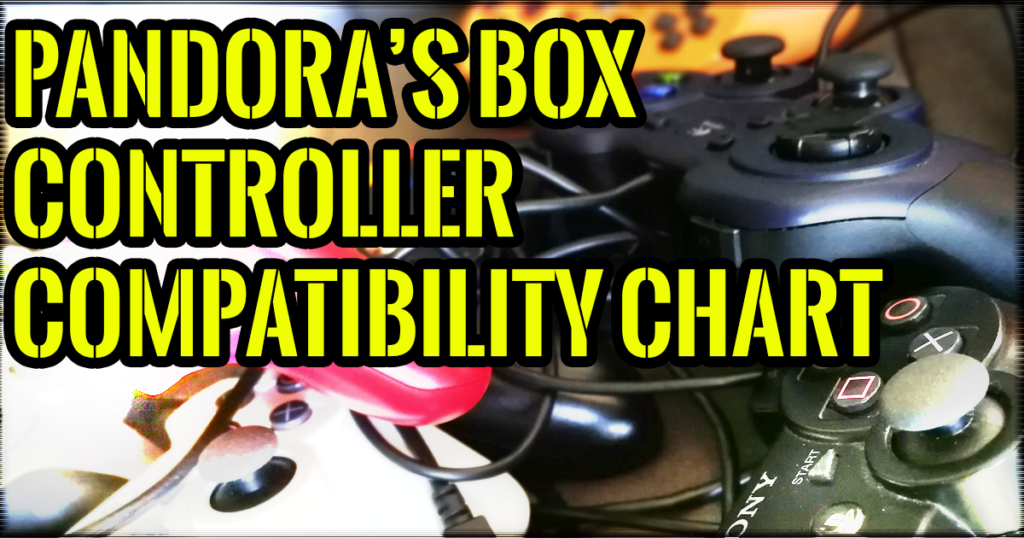 This must have been a question on EVERYONE's mind… I mean, SURELY- the pads that come with the TV unit can't be the ONLY pads that work, can they?
At first, I was thinking that the pads sold by the suppliers of the Pandora boards would be the "official" Pandora box pads. Everything all configured to be perfect. At LEAST the PSP emulation giving us the correct symbols for each button press- or how about an analogue stick? I'm sure a few of you guys have been greeted with "this game needs a controller to play", right?
Well, it seems that those selling the units, or at least MAKING them- really… Don't give a damn! The pads that are sold with the unit have badly configured buttons, AND a non-working analogue stick for the stock PSP titles (Confirmed by Will the Lion on Discord) . What gives?!
So what pads are makers referring to? It's been known for a while that PS3 pads are known to be compatible- or at least semi-compatible. Could these be the ones? I mean, without the Bluetooth controller, we're somewhat limited in the way our pads can even communicate with the board. (Beep! PS3 has turned on in the background, yet again!)
So the initial idea was to review and make a video of EVERY pad I could. It would take FOREVER! I decided on a chart. Makes more sense, and anyone can chime in. Throw me a message (discord or facebook), if you want to add/correct anything on the list.
Which pads work? On what Pandora systems? We'll be starting with the ones I own, then hopefully the list will evolve into a BEAST.
Check the list from the navigation bar at the top of this site, or click here.