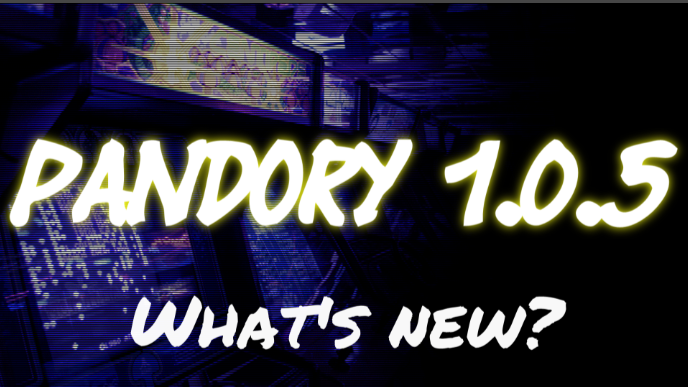 Pandory 105 released into the wild
Still sick of PSP controls of them stock games being… Bad? How about more than half the games not working because they're stuck with "Game Controller only"? Wide-screen?? You want a decent aspect ratio!? – Well this update should have you covered!
That's pretty much it… I'm done. It fixes PSP games, optimizes them and… Oh wait, 2 player opened up for Soul Calibur, NBA06 and PES2012? Yep!
How about pushing P2 Start to get into the PPSSPP menu screen to faff with settings? Perhaps the PPSSPP icon in the games menu might be to your fancy? You know- load up a usb stick with CSO / ISO files and, play to your hearts content on your arcade sticks.
Did you get tired of removing all your titles and then re-adding them? With the unlocked version of this release- we can now add to our lists! YEHHH BABY!
…The new Jailbreak? Oh .. MAN! That ain't half bad! It backs up a small partition so you can easily unbrick your box *if it has the VGA/Video brick*… By holding PAUSE for 35 seconds! Mad? Well how about Aspe…
ASPECT RATIO? People are willing to pay 100$ for a dongle to get this! If the Automatic aspect ratio doesn't work well enough- Button 5 and P1 Start… Switches!
Shaking sticks is fun… And it's late… So here's the video.
Note: Since the release of 1.0.5, we've had a few minor bugfixes. We're now at 1.0.5b (as of 15-June-2020). HF guys!
You can find the latest release at the Pandory github: https://github.com/emuchicken/pandorytool/releases